Indulge in Luxury: The Timeless Elegance of Our Countertops
Impress Guests with Gorgeous, Durable Granite Countertops
Looking for the best countertop installers in Vancouver, WA? With over 23 years of expertise and know-how, Mr Tapia Maintenance & Remodeling LLC is your go-to choice for top-notch kitchen countertop installations. When it comes to countertop installation, you want to ensure that you are working with professionals who understand the importance of precision and attention to detail. Whether you're looking for a complete kitchen remodel or just need countertops replaced, we have the know-how and skills to make your vision come true. Our expert craftsmen ensure a seamless display from the cabinets to the countertop edges, creating a stunning focal point for your guests to admire. 
But why stop at the kitchen? Extend the luxury of granite to your bathroom with our beautiful granite countertops for sinks. Elevate the look and feel of your bathroom with this natural stone, adding sophistication to every aspect. What sets Mr Tapia Maintenance & Remodeling LLC apart is our commitment to customer satisfaction. We take the time to understand your needs and preferences, and work closely with you to ensure that the end result exceeds your expectations. Our friendly and professional team will guide you through every step of the process, from initial consultation to final installation.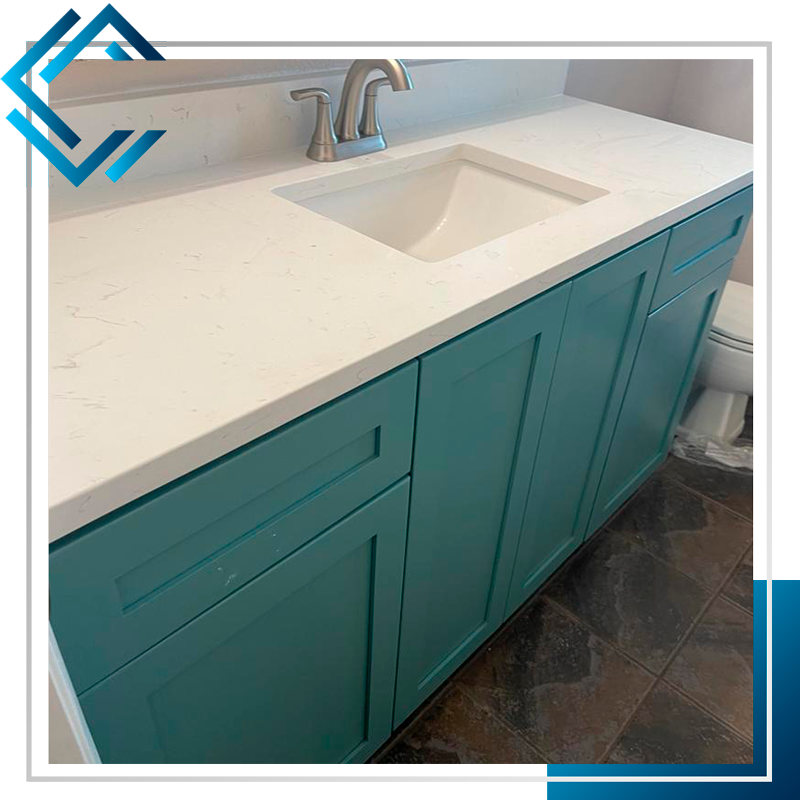 Enhance Your Living Space with Luxurious Quartz Countertops
If you want to take your home's interior to the next level, look no further than luxurious quartz countertops. Not only do these countertops offer timeless elegance and sophistication, but they also bring practicality and long-lasting durability to your kitchen or bathroom. With their smooth and polished surface, quartz countertops instantly elevate the look and feel of any room. Immerse yourself in the beauty and durability of our quartz countertops, which effortlessly blend style and functionality. Crafted from top-notch materials, these countertops are not only visually stunning but also resistant to stains, scratches, and heat. You can trust that our quartz countertops will stand the test of time, while maintaining their pristine appearance.
Our team of skilled professionals is committed to providing exceptional craftsmanship and attention to detail. We take pride in delivering flawless installations that exceed our customers' expectations. Rest assured that when you choose us, you are choosing excellence in every aspect of your countertop transformation. Let yourself truly feel the epitome of luxury and sophistication with exquisite quartz countertops from Mr. Tapia Maintenance and Remodeling LLC.  Contact us today to schedule a consultation and let us help you create the living space of your dreams. Don't settle for a mediocre home – elevate it with luxurious quartz countertops and enjoy the stunning results for years to come.
Contact Us For A Free Estimate