Discovery our Expert Cabinetry Services
Enjoy The Beauty of Custom Cabinets Tailored To Your Exact Specifications
Are you tired of staring at your outdated kitchen cabinets day after day? Do you wish you could give your kitchen a fresh new look without completely renovating the entire space? Well, look no further! Mr Tapia Maintenance & Remodeling LLC has got you covered. Our team of skilled professionals specializes in cabinet removal and installation, and we guarantee a seamless transition from start to finish.

We take pride in our ability to transform your kitchen into an entirely new space with our expert cabinet installation and refurbishing services. Not only can we install new cabinets, but we can also rearrange your existing ones to better suit your storage needs. Don't settle for a drab and outdated kitchen any longer. Call Mr Tapia Maintenance & Remodeling LLC today and let us turn your kitchen dreams into reality.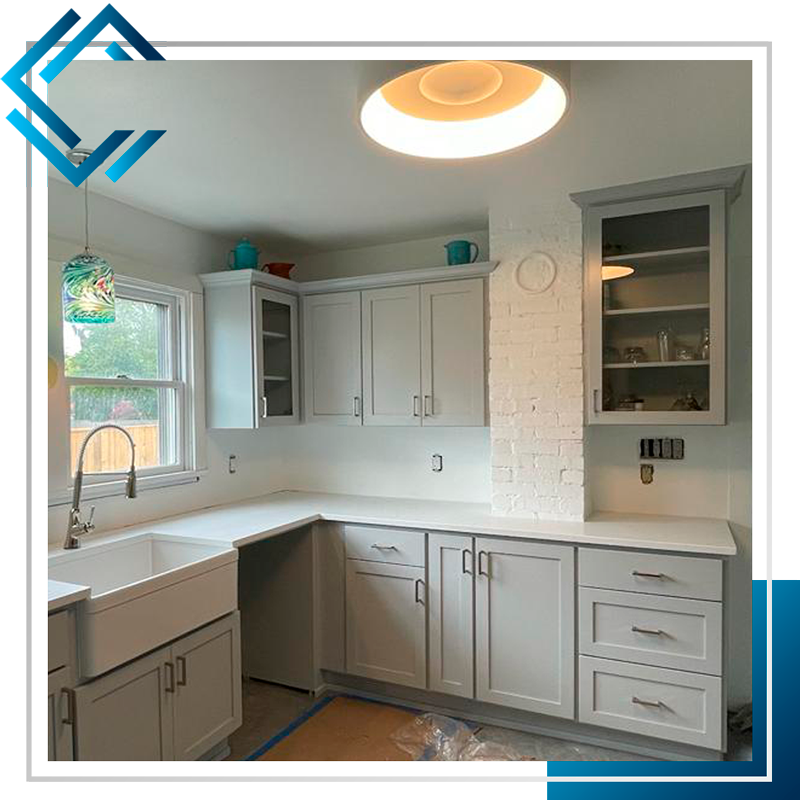 Give Your Cabinets A Second Chance! With Our Cabinet Refinishing Experts
At Mr Tapia Maintenance & Remodeling LLC, we specialize in kitchen and bathroom cabinet refinishing services. We can help you create a completely new look for your kitchen by replacing your current doors and drawer fronts with new ones. And we give the cabinet boxes a uniform and stylish appearance by providing matching veneer. Our knowledgeable professionals are dedicated to providing you with exceptional results that you will love.

Let us help you make your kitchen look amazing! We offer a full range of services to help you create the kitchen of your dreams. From designing a custom layout to installing new appliances and fixtures, our experts can handle it all. We use only top-of-the-line materials  and our attention to detail ensures that your kitchen looks beautiful for years to come. Contact us today to get started.
Customize & Modernize! Our Cabinet Refacing Options Are Available To You
Tired of looking at old, worn out cabinets in your home? Cabinet refacing is the perfect solution! Our team of experts will evaluate the current condition of your cabinets and discuss design options tailored to your specific needs. Worried about customization? No problem, we'll guide you through the process of choosing materials, finishes, and hardware that suit your unique style and preferences. Our skilled craftsmen will carefully remove the existing doors, drawer fronts, and hardware while protecting your surrounding surfaces.

With superior veneer applied to your cabinet boxes during refacing, your space will be transformed with a fresh new look. Plus, our team takes pride in leaving your space spotless after project completion, with a final inspection to ensure that everything meets our rigorous standards of quality. Don't wait any longer – let us help you revamp your cabinets today with our top-of-the-line cabinet refacing services.